11 September 2012
Dear Members
NEW CLUB PATRON ELECTED 
It is with great pleasure that I inform you of the recent appointment of Ian Webber, AO, to the position of Patron of our Club.
In accordance with the Club Constitutionthe the Executive Committee put his name forward for approval by the members present at the General Meeting held on 4 September 2012. The recommendation was accepted by unanimous vote.
Ian comes to us with a vast experience in the motor industry and other related fields and is a keen motoring enthusiast. He has a small collection of classic cars and has just recently become the proud owner of a new Jaguar XF 2.2 Litre Diesel.
Please find below a brief personal history outlining Ian's background and achievements.
I am sure you will all join me in welcoming Ian and his wife Chris to the JDCSA and look forward to a long and happy association together.
With kind regards
Peter Holland
President
IAN WEBBER'S BIOGRAPHY
Ian Webber spent many years in the automotive industry, after graduating as a mechanical engineer from Adelaide University.  He was the first Australian Managing Director of Chrysler Australia and the first Managing Director of Mitsubishi Motors Australia. 
He subsequently joined Mayne Nickless, one of Australia's largest transport companies, where he was appointed Managing Director in 1981.He was involved in the acquisition of a number of large transport companies in the UK, USA and Canada.  Following his retirement in 1991 he assumed the Chairmanship of Mayne Nickless and joined the boards of a number of public companies including Pacific Dunlop, Santos and WMC.  He was a member of the General Motors Australian Advisory Council for many years, and was Chairman of United Australian Automotive Industries, the joint venture between Holden and Toyota. He has been active in civic affairs, chairing SA Business Vision 2010, an organization dedicated to the improvement of South Australia's economy through collaboration between government, business and the wider community. 
He is married to Christine, and has three daughters and seven grandchildren.  His hobbies are oil painting and car restoration.
He was appointed an Officer in the Order of Australiain 1991 for services to the transport industry.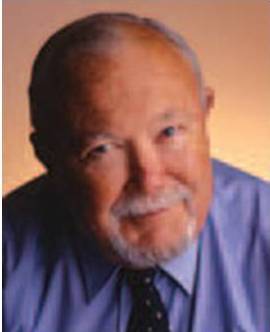 Categories: None
/